Yu Dian
Regular price
$180.00
Sale price
$158.00
Unit price
per
Sale
Sold out
Anyadefleur Box contains:
1 X Box of 16 & Flower : Gerbera, Eustoma, Eucalyptus

Colors and shades of Anyadefleur flowers box may not be exact to picture. Please note that certain flowers and fillers may be seasonal and therefore have limited availability. Anyadefleur reserves the right to replace the flowers/fillers with equivalents that are more expensive.
Gift set comes with 
1 x Yu Dian Drip Chicken Essence Box of 16 
1 x Flower set by Anya De Fleur
Share
View full details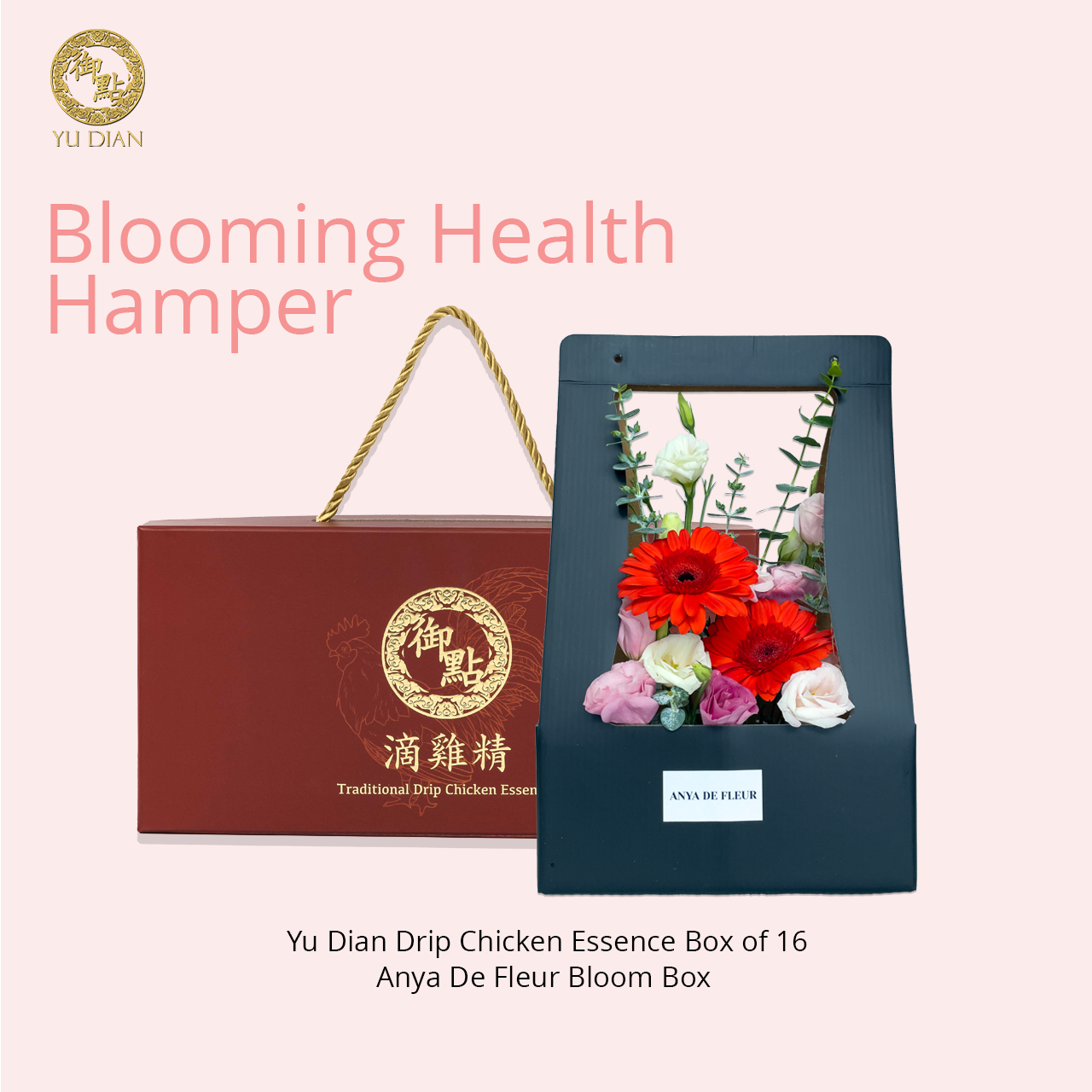 Our Drip Chicken Essence
Highlights

Our drip chicken essence boast significant improvement for on the taste compared to traditional chicken essence extract similar to a boiled chicken soup.

with no added ingredient or water, our chicken essence's natural taste is similar to a boiled chicken soup
Heating method

- consume directly from the shachet

- boil the sachet in hot water for 3 minutes
Cooking with dishes

- Add a sachet of drip chicken essence to your favorite dish

- cook 2 sachet of drip chicken essence with egg

- pour on top of steamed vegetable or steamed egg
Caution

* Consumers with high blood pressure, gout, maple syrup urine disease please consult doctors before consumption.

* Not recommended for children under 3 years old.